Seas & Oceans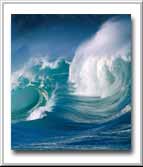 We present to you Dr. William W. Hay, Professor of Geological Sciences at the University of Colorado, Boulder, Colorado, U.S.A. he was formerly Dean of the Rosentiel School of Marine and Atmospheric Science at the University of Miami, Miami, Florida, U.S.A. We went with him on a marine expedition, to show us some of the phenomena connected to our study of the scientific miracles in the Qur'aan and Sunnah. We asked him many questions about the marine surface,

Human Body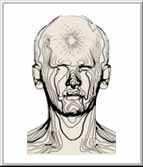 If we look into the skull at the front of the head, we will find the prefrontal area of the cerebrum. What does physiology tell us about the function of this area? A book entitled, Essentials of Anatomy & Physiology, says about this area: "The motivation and the foresight to plan and initiate movements occur in the anterior portion of the frontal lobes, the prefrontal area (see Figure 9.1). This is a region of the association cortex... The book also says: In relation to its involvement...

Creation of the Universe
Creation of the universe is explained by

astrophysicists

in a widely accepted phenomenon, popularly known as the

Big Bang

. It is supported by observational and experimental data gathered by

astronomers and astrophysicists

for decades.

According to the Big Bang, the whole universe was initially one big mass (Primary Nebula). Then there was a Big Bang (Secondary Separation) which resulted in the formation of Galaxies. These then divided to form stars, planets, the sun, the moon, etc.

The origin of the universe was unique and the probability of it occurring by chance is zero.